Confession Times can be found HERE

Pope Francis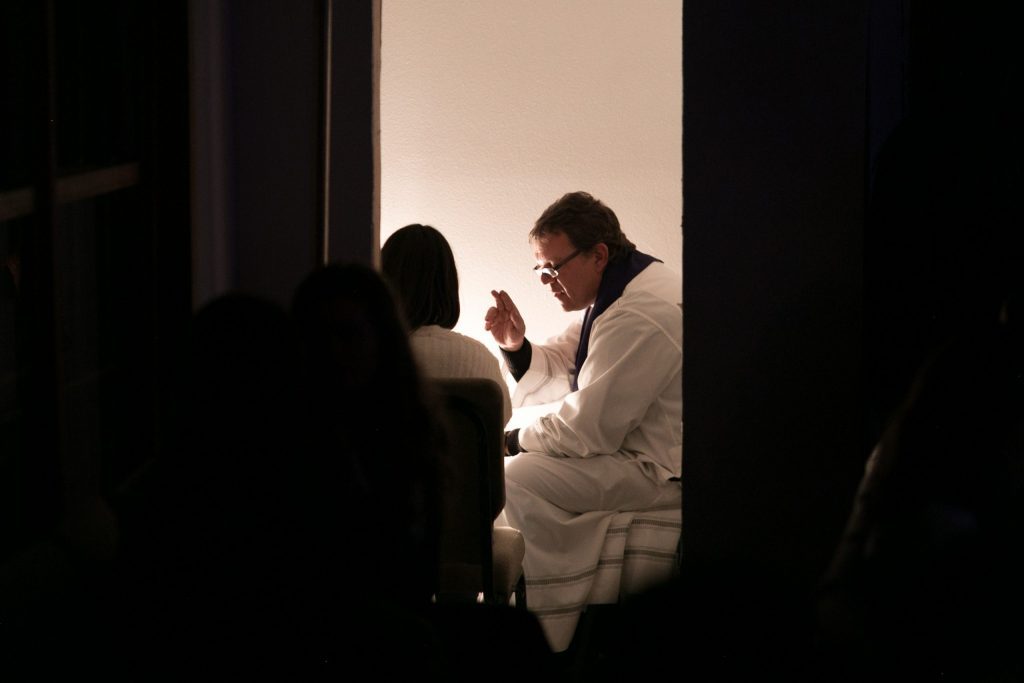 Children preparing for Confirmation/First Holy Communion are prepared to receive the Sacrament of Reconciliation. This preparation occurs in the second grade (age of reason) or older. In our parish, we prepare in the fall/winter and celebrate the Sacrament during Lent.
Individual celebration of reconciliation is offered in the reconciliation room (at the rear of the church worship space) to celebrate this sacrament, come to the church and the priest will be ready for you. Individual confession is also available by appointment with the pastor.